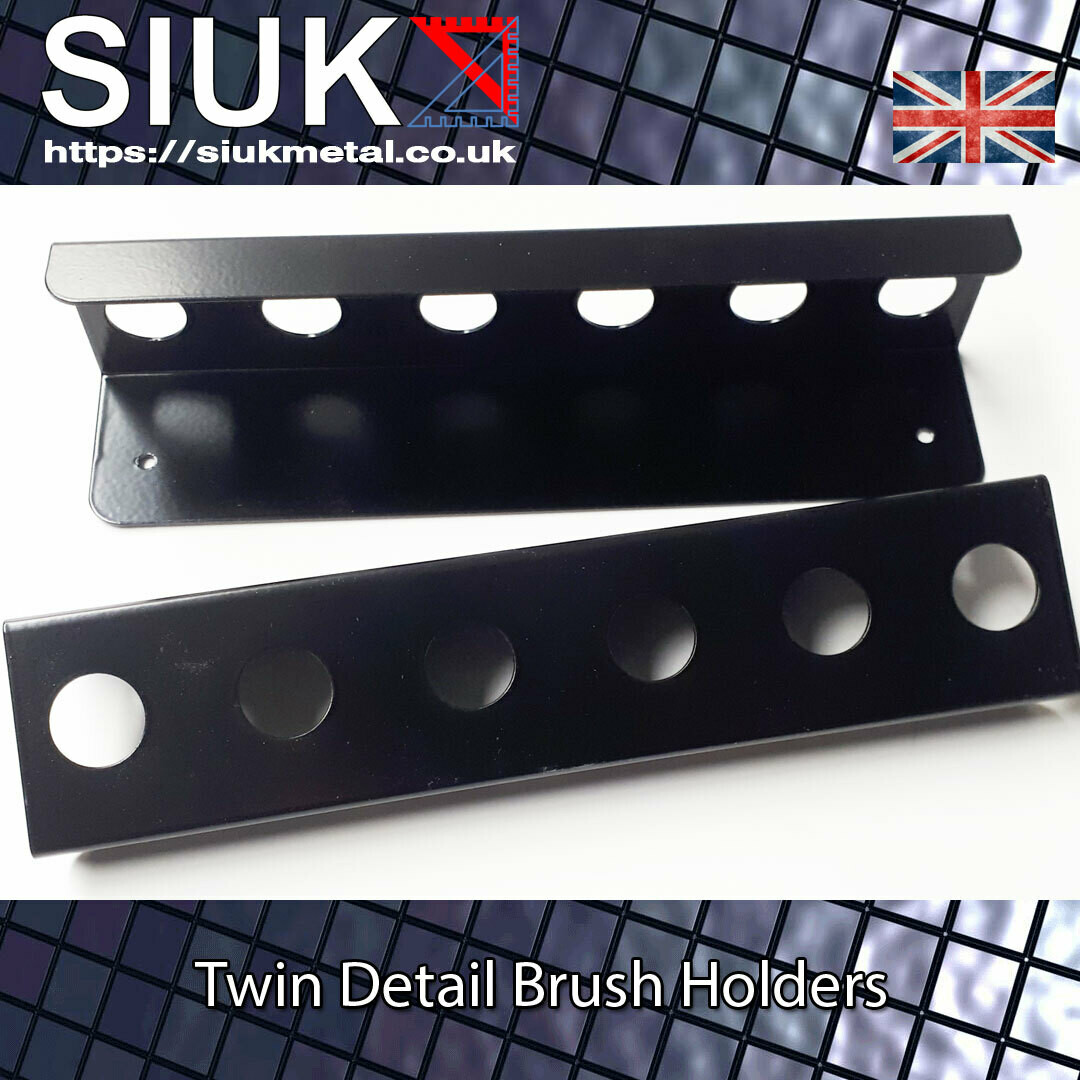 Detail Brush Holder Valeting Van or Wall Mount (Twin Set) Pack of 2
SKU SIUK0018
Product Details
Car Valeting
2x (Twin Set) Pair Detail Brush Holder
Automotive cleaning brush holder, for van or wall mount.
Available with choice of 16mm or 20mm holes, ideal for 20mm or 25mm head brushes. Large enough to hold the brushes with the loop hole in the handle.
Keep your brushes dry and to hand!
**NB Brushes not included.**
Dimensions
250mm x 40mm x 40mm.
Save this product for later