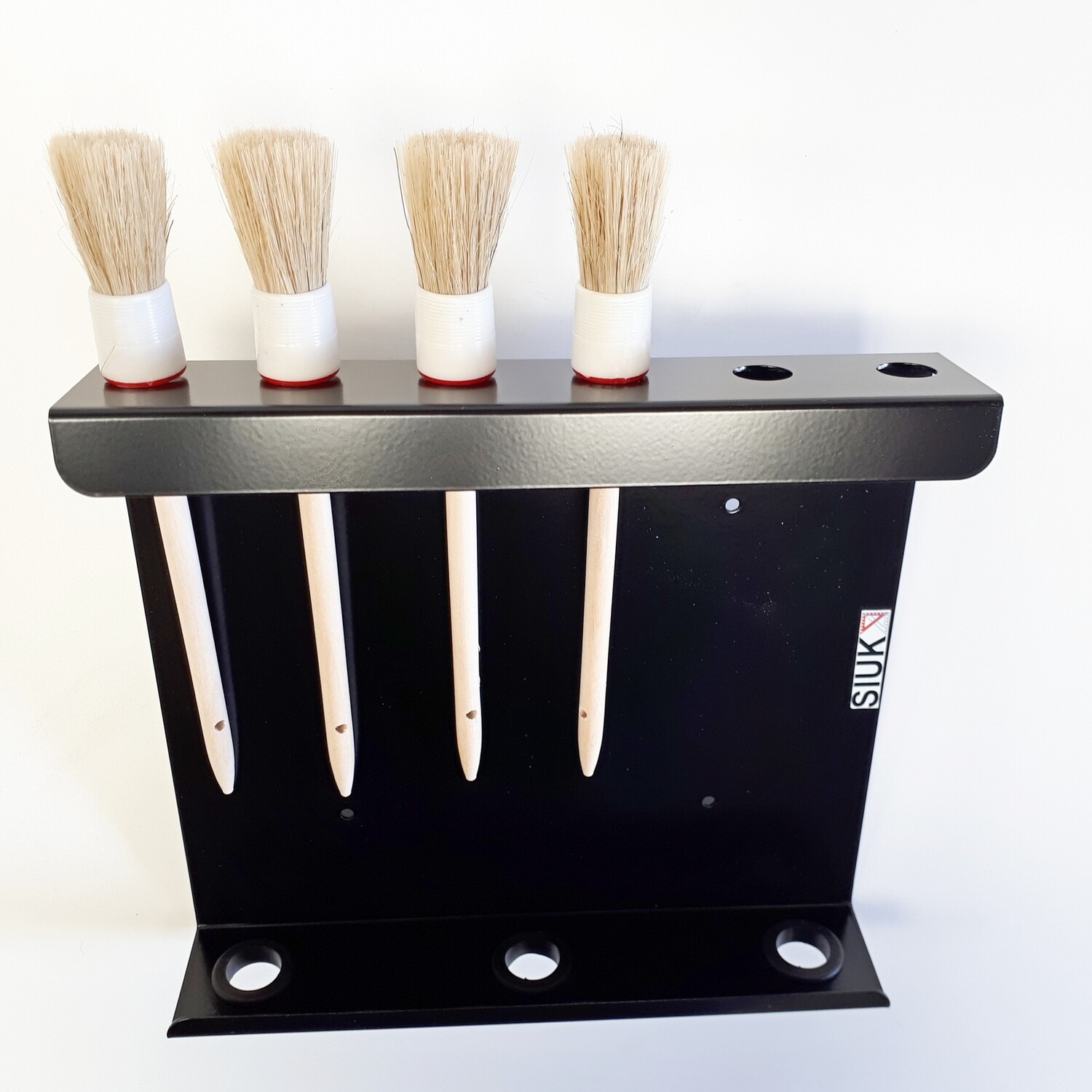 Detailing Brush & Spray Bottle Holder
SKU SIUK0019
Product Details
Detail Brush & Spray Bottle Holder finished in Black.
Holds up to 6 detail brushes and 3 spray bottles.
Great addition to any detailer / valeting service workshop or van for keeping these safe and handy.
As with all our products, formed in strong, lightweight aluminium, easy to hang with four screw points for 6-8 guage screws. (Screws not included).
Specifications
250mm Wide x 200mm Tall x 50mm Deep
Save this product for later