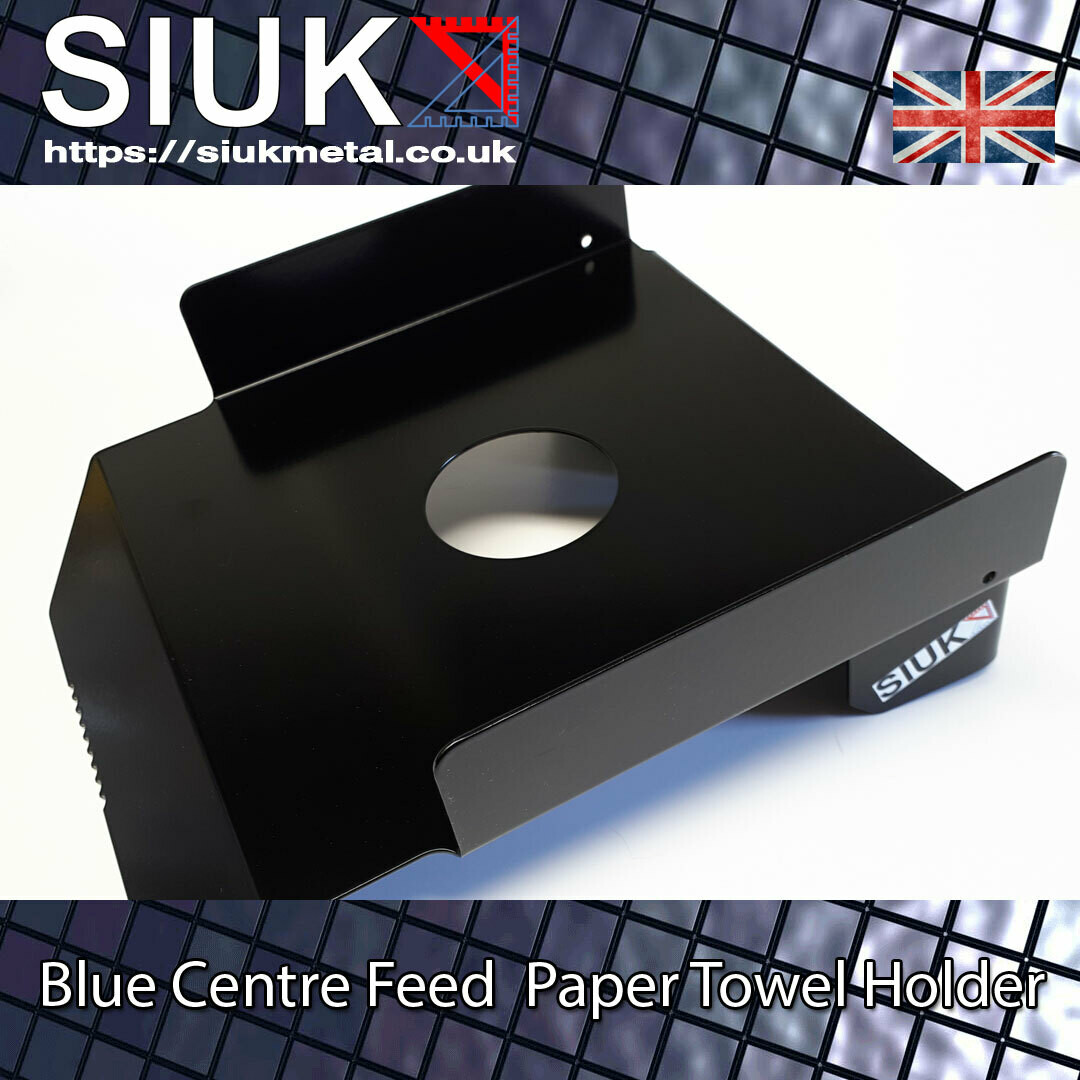 Paper Towel Dispenser Centre Feed Holder Tork
SKU SIUK010
Product Details
Centre Feed Paper Wipe Roll Hand Towel Dispenser Tissue Blue Roll Holder
A simple solution for pull centrefeed paper towel, tork, jumbo rolls. Very strong and easy to fix.

Wall mounted dispenser.

Made from rust proof aluminium, these great units are easy to fix, using pre-drilled holes on a lower flap.

Sidewalls are now 45mm tall, giving a solid platform with sides to hold your paper towel roll.

Fits leading professional and superstore brands.

Perfect in workshops, kitchens, tattoo, hair dressers, beauticians and more. The natural aluminium finish doesn't look out of place in any environment.

Holds rolls up to 230mm diameter.




Save this product for later