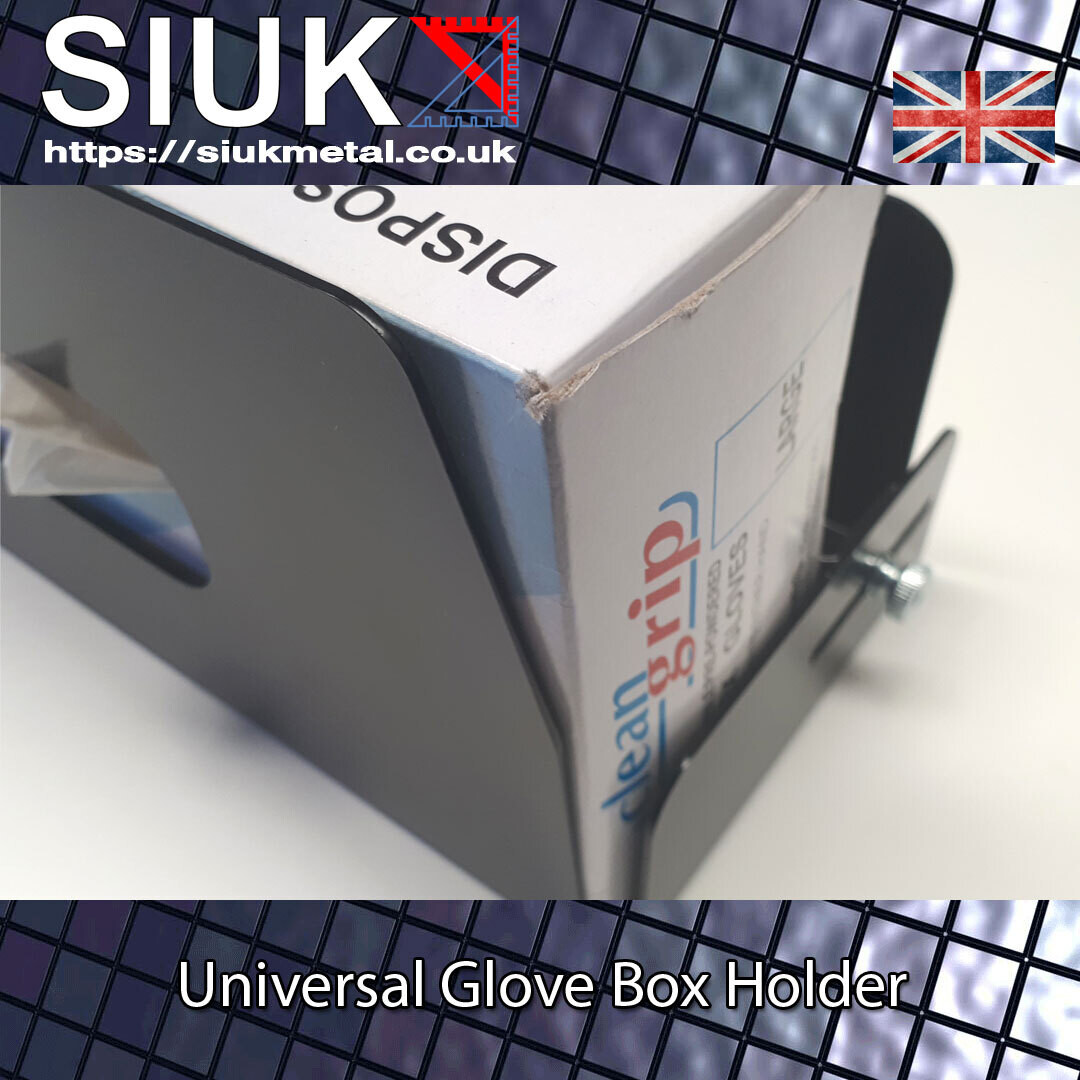 Universal Disposable Glove Dispenser Wall Mount Vinyl / Latex
SKU SIUK0028B
Product Details
Universal Disposable Glove Box Holder

Wall Mount Glove Dispenser

Ensures hygienic dispensing.

New Design: Enabling any standard Nitrile, Vinyl or Latex Disposable Glove boxes up to 110mm deep x 260mm Wide.

This version finished in black semi gloss powder coat.



Vinyl or Latex Version

Vinyl or Latex (100) glove box holder, for boxes measuring 240mm x 140mm x 70mm or similar. This is the typical commercial box found on the high street and in specialist DIY chains like Screwfix.


If you require a specific size, please ask, most of the above came about due to customer requests.

These are wall mounted versions, can be mounted vertically or horizontally!

Perfect in any workshop, van, garage, tattoo, nail bar, kitchen, gym and more.

Made from Aluminium, rust proof, lightweight, strong and wipe clean. We use a type of aluminium alloy that is highly resistant to chemical corrosion, suitable for many working environments. Easily kept clean with a standard detergent and a soft cloth.


*** Gloves not included ***

**** See our other listings for alternative sizes. ****


Save this product for later