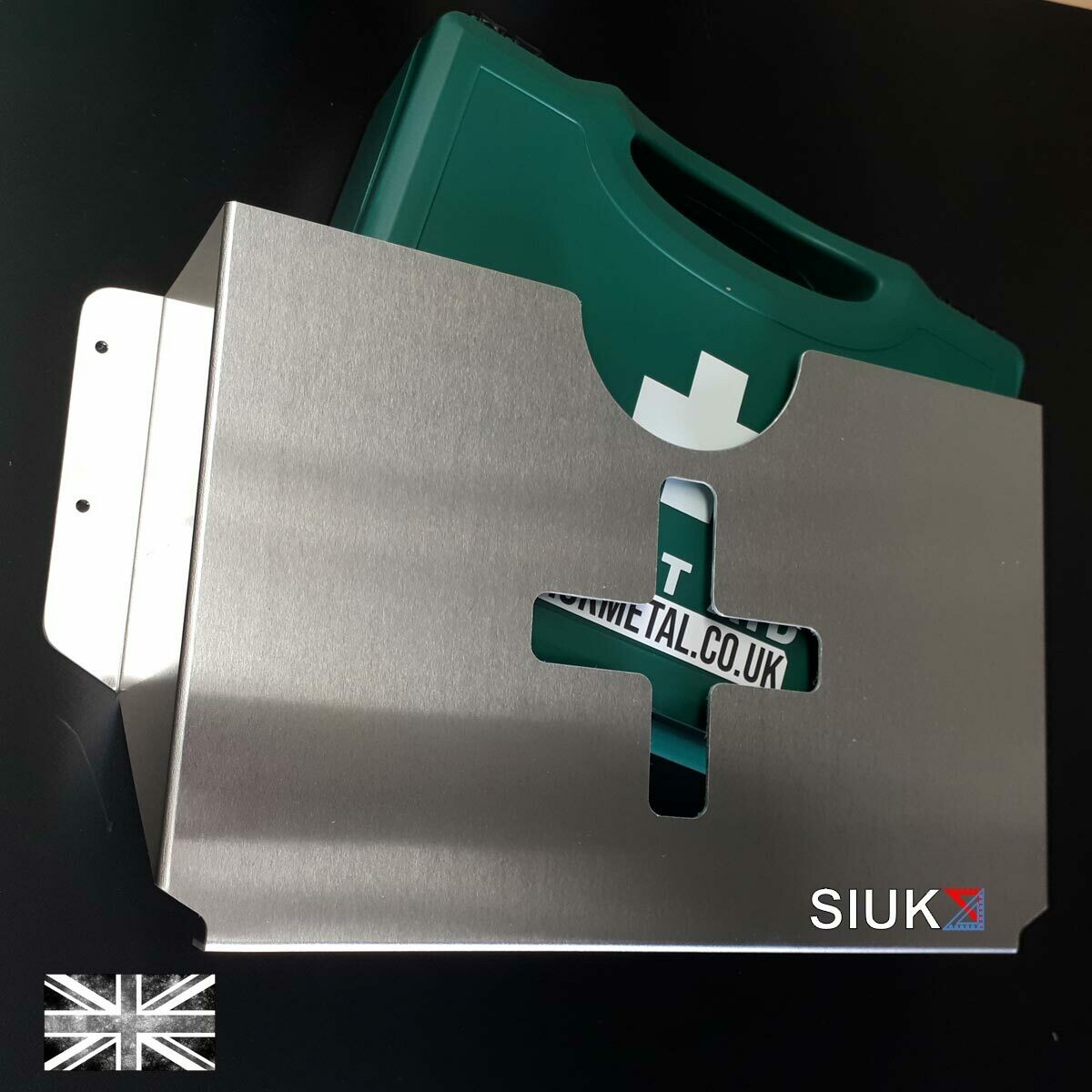 First Aid Kit & Wall Mount for Van, Workshop, Office, Retail & more
SKU 006-140777401
Product Details
Wall Mount with First Aid Kit included.
A wall mountable first aid kit for up to 10 people, contents may vary.
A sealed new 10HSE First aid kit is included in a cellophane wrap.
Perfect for work van, workshop, kitchens, gyms, offices, retail spaces etc.
Wall Mount made from aluminium, uncoated nor painted with a shiny metal appearance, due to the type of aluminium we use.
Visually attractive, highly resistant to chemical corrosion, it easy to keep clean with a soft cloth and detergent.
The unit simply screws to the wall, into which the first aid kit (included) slots into.

Don't find yourself scrabbling for plasters or bandages etc if the unfortunate occurs, ensure your First Aid Kit is secure and to hand ready for use.
Keeping the kit handy, visible and available.

300mm wide x 180mm tall approx.
Requires 4 screws to fix.
New Sealed HSE approved 10 Person First Aid Kit included.
Save this product for later
Submit your review

Submit

Cancel
SIUK Metal Products
Average rating:
1 reviews
Dec 21, 2019
by
Tony Paice
on
SIUK Metal Products
Detail Brush Holder
Got mine delivered today, great quality.