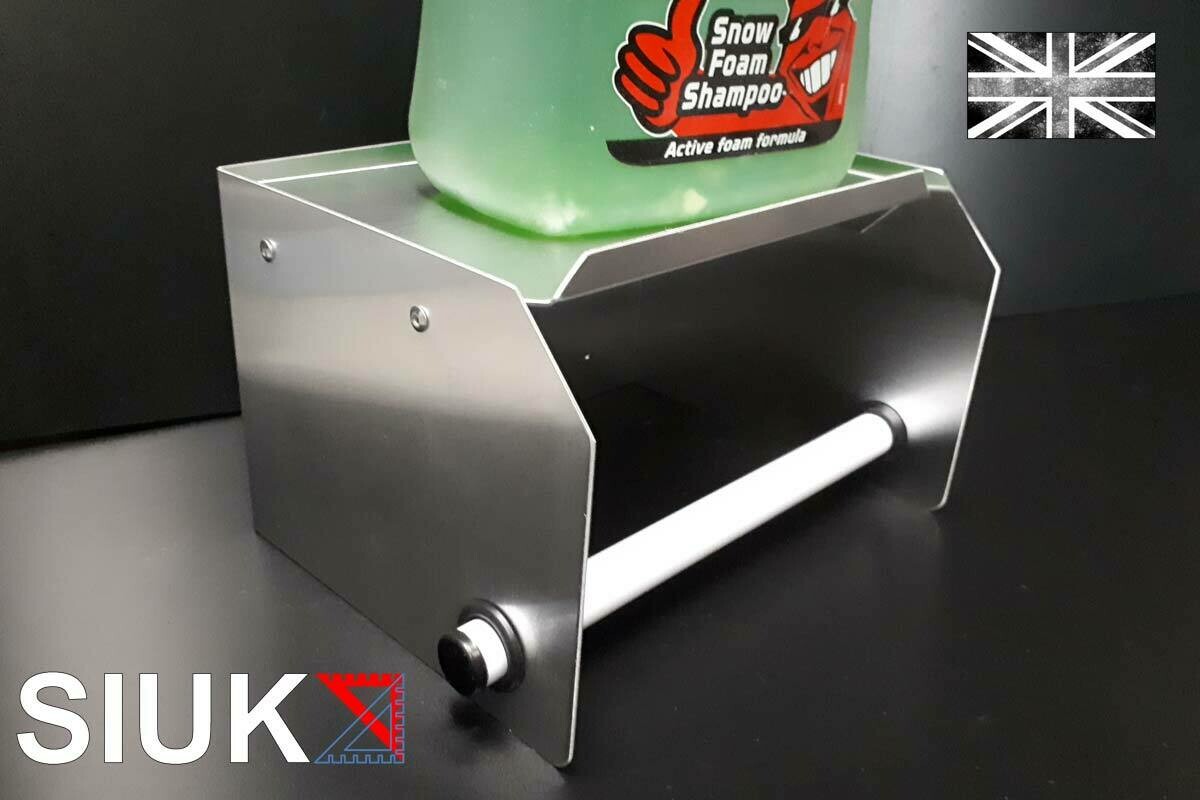 Roll Feed Paper Towel Holder with Integral Shelf
SKU RFPTShelf
Product Details
Blue Roll, Jumbo Roll Paper Towel Holder
Fully Assembled ready to hang.
Proven so popular we sell them as fast as we can make them across our eCommerce platforms.
A wall mounted, roll feed, paper towel dispenser with shelf.
Takes a standard 200mm Wide x 200mm Diameter Paper Towel Roll (approx) such as the standard Blue Rolls. Main section is one piece, so there is a full back plate on this paper towel holder, with pre-drilled mounting holes, this makes the whole unit both stronger and easier to hang.

Pre Drilled Fixing holes easy to install.
Perfect for a van, paper roll won't fly off around corners.
Front flap or brake lifts out the way for easy refill.
Made from Aluminium, won't rust or corrode.
Wipe Clean with mild detergent.
200mm (W) x 230mm (D) x 150mm (H)
Save this product for later
Submit your review

Submit

Cancel
SIUK Metal Products
Average rating:
1 reviews
Dec 21, 2019
by
Tony Paice
on
SIUK Metal Products
Detail Brush Holder
Got mine delivered today, great quality.