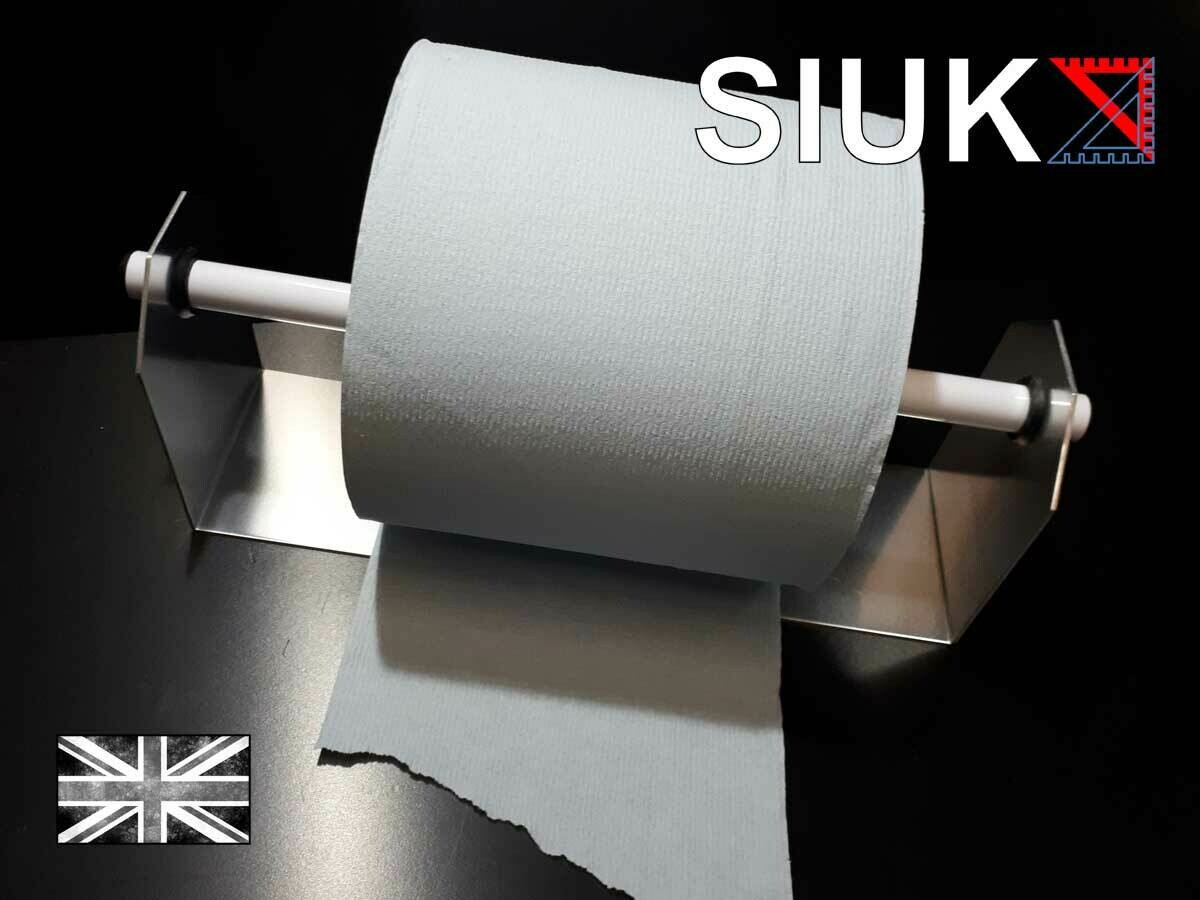 Wide Paper Towel Roll Holder Foil Cling Wrap Holder
SKU WPTH3420
Product Details
Extra Wide Paper Towel Dispenser, Roll Feed Paper Towel Holder, Wall Mountable with Shelf
Wider style to fit more paper roll sizes up to 350mm wide, cling film or aluminium foil.


These look great in any location where you need paper towels for clean up. From mobile vans to workshops, nail bars to kitchens, barber shops to clinics.
Aluminium, rust proof roll feed paper towel holder. Across our range, we use a form of aluminium alloy that is highly resistant to chemical corrosion, making it ideal for many environments, it also has a shiny appearance which is easily cleaned with mild detergent and a soft cloth.
These units are sized for the wider industrial blue roll paper towel, often used in high traffic areas or even in salons, tattoo, health spa and clinics or even for catering film or catering foil in kitchens, takeaways and restaurants.
Will take rolls up to 350mm wide.
The latest addition of a plastic grommet around the towel rail hole, improves roll holding.
The units themselves are approximately 355mm wide (excluding rod) x 130mm deep x 100mm tall.
A full rear back panel inside, not only makes it easy to wall mount or van mount, but also gives it extra strength. Made from strong 2mm aluminium.

Made from a grade of aluminium that also gives this roll feed holder a shiny metal appearance.

This version
is uncoated
and unpainted.
Paper towel roll or other consumable content is NOT included.
Save this product for later
Submit your review

Submit

Cancel
SIUK Metal Products
Average rating:
1 reviews
Dec 21, 2019
by
Tony Paice
on
SIUK Metal Products
Detail Brush Holder
Got mine delivered today, great quality.